24 Aug

Custom Outdoor Options for Your Home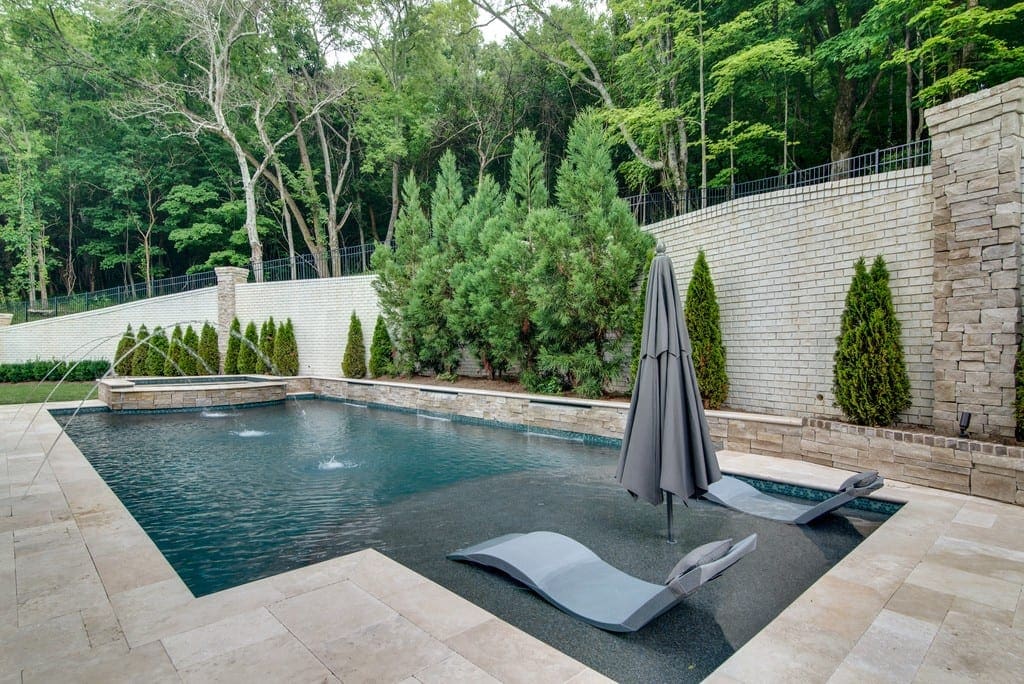 Custom Homes with Custom Outdoor Options
If you love to spend your time in your backyard during those beautiful sunny days, or love to host family and friends, adding a few touches to improve your outdoor space could be just what you need. Custom outdoor options and landscape designs not only enhance the space around your home, but it will also increase your home's value. If the day comes when you decide to sell your house, you'll have an excellent return on investment in your pocket when everything is all said and done. Find the below options in customs homes in Franklin, TN and Brentwood, TN. For information on new homes and new construction, contact home builder – Tennessee Valley Homes, today.
If you are looking for a few ways to spruce up your backyard, here are a few options to consider:
Fire Pit: Installing a fire pit, outdoor fireplace, or chiminea can be the perfect way to bring your backyard to life. And if you love to entertain, a custom fire pit can open the door to year-round get-togethers with families and friends. Whether you want to gaze at the stars on a chilly, winter night, roast some marshmallows during the fall season, enjoy a quiet night outside in the spring, or host an evening of fun with some friends during the summer, a fire pit can provide you with all these options and more throughout each season. A fire pit adds the perfect amount of warmth to any home and truly brings the backyard to life.
Swimming Pool: If you are looking to update your backyard and have the right amount of space, a great option would be a swimming pool. If you have children, this is certainly a custom outdoor option you don't want to pass up on. However, if you don't have children, a luxurious pool is the perfect way to turn your backyard into a private oasis. Additionally, when it comes to pool installations, the opportunity for customization is truly endless!
Patio/Deck: A patio or deck offers homeowners the ability to spruce up their backyard and add an extra area for entertainment. Since a patio or deck is the foundation for creating an outdoor retreat, it's important to assess your yard and which one will provide you with the most functionality. Depending on your decision, you can completely tailor your deck or patio to your specific needs and preferences. From the shape, material, features, and more, this custom backyard option is yours to create.
Outdoor Kitchen: While this option is certainly one that exudes luxury, installing an outdoor kitchen in your backyard space can truly bring your backyard to the next level. In designing your outdoor kitchen, take into consideration what would provide you with the most convenience and functionality–grilling station and pizza oven could be two great options! For those who love to entertain, an outdoor kitchen can provide homeowners with the opportunity to cook a meal in one place while remaining in the heart of the entertainment.
Regardless of what you select, these outdoor options can turn your backyard into your own personal retreat by day and an entertainment hotspot for your friends and family by night.