30 Jun

Best Things to Do In Arrington, TN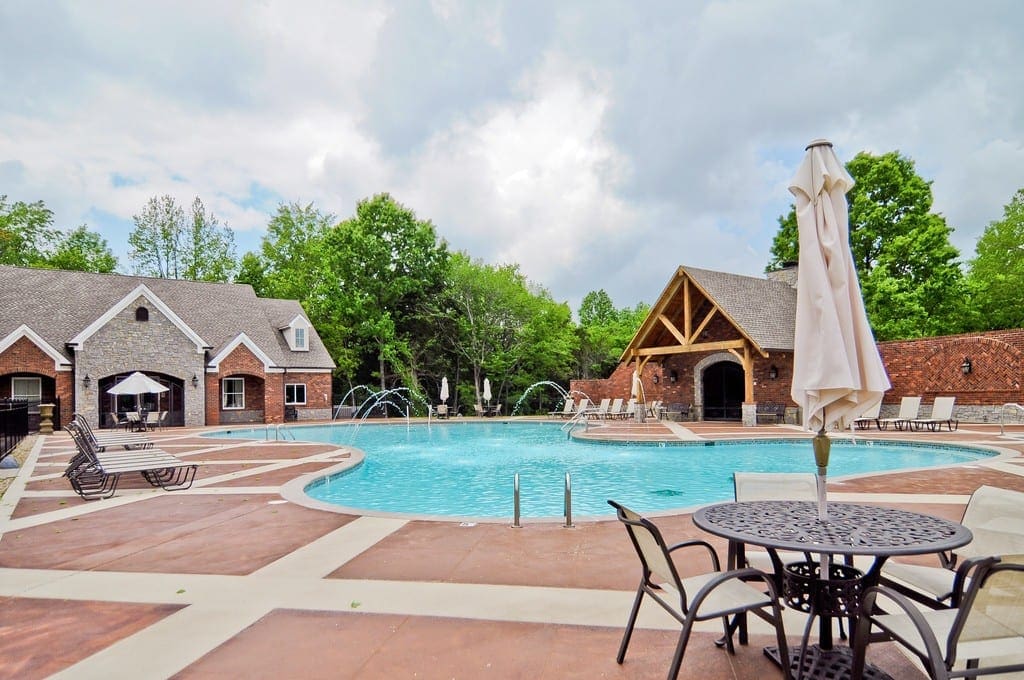 Editor's Note: This post was originally published in July 2018 and has been updated with new content to better enjoyment. 
Experience A Community Near Nashville TN Known For Their Outdoor Events
Arrington is a beautiful, small town located south of Nashville near Franklin, TN that's widely known for its outdoor events, stunning views and rolling hills. Only a 15 minute drive from Williamson County, Arrington is surrounded by historical landmarks and places of interest, In addition to its close proximity to historical sites, Arrington is a fast-growing community that offers so much to its residents–beautiful custom homes, excellent school systems, and plenty of things to do for those of all ages. Exuding the perfect amount of small-town charm, Arrington is one of the best places to live and a great town to visit. If you are interested in living in Arrington contact a premier home builder, today! Tennessee Valley Homes is a home builder in Arrington, TN that specializes in custom homes, new construction and new homes in Arrington and Williamson County.
So, whether you live here or are just visiting, here are a few fun things you can do in Arrington, TN: 
Arrington Vineyards
Delvin Farms
Castle Gwynn – Tennessee Renaissance Festival
Faded Farmhouse
Events take place Out Doors in Arrington TN.
Arrington Vineyards
For the wine connoisseurs of Arrington, we recommend a weekend trip to Arrington Vineyards. Arrington Vineyards provides visitors with the perfect wine country aesthetic while offering tasty bistro eats and live music. Arrington Vineyards offers 18 award-winning reds, whites, and dessert wines to taste and enjoy. Although they have picnic tables available, we recommend bringing camping chairs and blankets along with you and enjoy the natural beauty this vineyard exudes.
Delvin Farms
For all the fresh produce you can imagine, take a trip over to Delvin Farms. Open to the community, Delvin Farms sells delicious vegetables and tasty fruits–you can even pick your own strawberries! This popular farm is located on 120 acres of spacious land. You can guarantee that all of their produce is organic and harvested at the peak of ripeness. If you can't stop by their farm store, you can surely find them at the many farmer's markets held throughout Franklin, Brentwood and East Nashville.
Castle Gwynn – Tennessee Renaissance Festival
Held in May, the Tennessee Renaissance Festival in Arrington is one you don't want to miss. During this festival, be prepared to be transported back to 16th century England! The Tennessee Renaissance Festival offers visitors fun games, great food and drinks, rides, and souvenirs. Also located at the Tennessee Renaissance Festival is Castle Gwynn–a replica of a 12-century Welsh border castle. Although Castle Gwynn remains in Arrington all year, free tours are offered during the Tennessee Renaissance Festival.
Faded Farmhouse
If you love to shop for eclectic pieces or rustic furniture and decor, then you'll want to make a stop at the Faded Farmhouse. The Faded Farmhouse is a unique store that's filled with antiques, repurposed furniture, and rustic decor! The Faded Farmhouse is the perfect store that offers plenty of re-decorating options for your home.
Experience A Place You Can Call Home – New Homes in Arrington, TN
With so many interesting things to do, Arrington is truly one of Middle Tennessee's hidden gems! Tennessee Valley Homes is a home builder in Arrington that specializes in new homes,  new construction, custom homes, and custom home design.  Contact Tennessee Valley Homes today to learn more about new homes in Arrington, TN.